This article is written from a real-world point of view.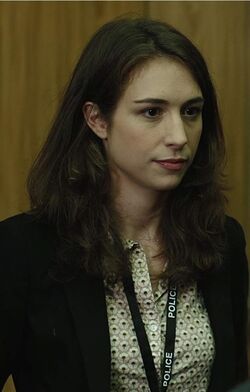 Frances Amey (born in London, England, UK) is English actress who is known for appearing in the CBBC Television adaption of the Demon Headmaster books, where she portrayed Splat member Dinah Hunter.
She appeared in every episode of the televion series portraying Dinah as Splat and her, battled to stop the headmaster's latest plan. In the last couple of episode of the second series she played the character of Eve, a clone of Dinah.
It appears that Amey maybe returning to professional acting due to he updated acting profile on Casting call pro.
External Source
Edit